Altitude Information Systems, Inc is a full service solution provider specializing in ACCPAC Internationalís line of business management solutions.
Our certified consultants are fully trained to assist clients with a broad range of expertise in the areas of financials, distribution, manufacturing, customer relationship management, human resources, payroll, budgeting, sales and marketing and more. Our system consultants and application experts can bring your company measurable results. Whether youíre driving your web deployment strategy, streamlining your accounting system, or helping your distribution network to deliver on time, Altitude Information Systems can take your business to a whole new level of performance.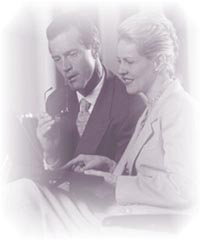 We provide a full range of services including;

Project Planning


Software Installation


Data Conversions


Training


Custom Programming


Business Process Consulting


Support


Networking


Data Repair

Our objective is to provide the guidance, technical resources and training necessary to ensure a smooth implementation and improved business performance.
Our experienced staff has a history of helping clients receive benefits from solutions that solve problems, increase sales, streamline procedures and improve performance. By combining industry-leading applications, proven technology platforms and expert consulting services, Altitude Information Systems provides the complete solution required to remain competitive in today's market.

Accounting - CRM - Human Resources - Distribution - Manufacturing - EDI - Point of Sale - eCommerce