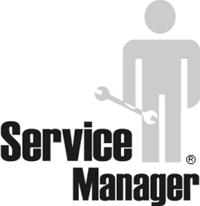 Service Manager provides you with an effective means to plan, control, organize, operate, and manage the products and services that your business has to offer.
Technisoft is a senior ACCPAC Development Partner, and has been matching organizations and people with Service Management software solutions all over the world for over fifteen years. Service Manager, Technisoft's flagship product, has been the recipient of multiple ACCPAC Product of the Year awards. Technisoft is committed to ongoing research and development, ensuring the software has the flexibility to meet future industry demands. This enables your business to continue to provide a superior level of customer service whilst maintaining profitability.
See how Service Manager can provide your business with the financial and managerial tools necessary to maximize revenues, minimize costs, and control your resources.
Customer Profile
If you are involved in an industry such as contracting, job cost management, maintenance, equipment servicing, office automation, telecommunications, or any other service industry then your business can be one of the many to benefit from deploying a Service Manager solution.
If you are a large business with multiple locations in a global market place, require multi currency and branch accounting, tax support and the ability to add unlimited employees, Service Manger can meet your requirements.
If your business is medium-sized, with the need for feature-rich sophistication, ease of use, and technologically advanced solutions including mobile and internet applications, Service Manager can meet your requirements.
Consider these benefits:
| | | |
| --- | --- | --- |
| · | | The ability to control your entire business from a single point within an integrated accounting solution. |
| · | | Critical analytical business information is readily available to you at all times. |
| · | | Save time and money by effectively managing your labor scheduling, stock availability, job profit ability, RMAs, site equipment records, and most importantly manage your relationship with your customers. |
| · | | You can create Service Level Agreement s, Warranty Agreements, and Meter Agreements to monitor and support your customers. |
| · | | You can use the fault analysis tools to provide a quick and easy method to diagnose symptoms and ascertain appropriate solutions each time a fault is reported or a question is asked. |
| · | | Real-time up dates of jobs from the field using devices such as smart telephones, PDAs, tablets or notebooks. |
| · | | Better management, better control, information ... Better profit ability and service! |
Major functional areas in Service Manager include...
For more information please contact us at info@altitudeinfo.com or phone (604) 598-8480.